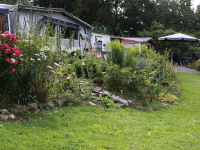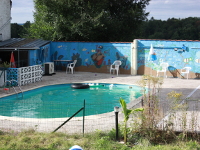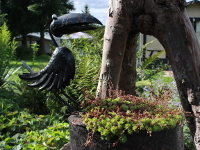 .


Equipements
:
The land with an area of ​​1.5 hectares consists of woods and meadows. It owes the name to its location between two small villages called Ny & Soy. You will find :

A well maintained swimming pool 12 x 6 m.

A house including a multipurpose room, a TV lounge, a library, a fully equipped kitchen, offices, reception , etc ...

A snack bar with a large covered terrace.


Two large collective barbecues (individual barbecues forbidden).

The sanitaries consist of toilets, sinks and hot showers (free).

Sinks (hot and cold water) for dishes and laundry.

Locations and electricity 4A possible for caravans , mobile homes ,tents and close parking.

Free access to internet.

Washing-machine.

A mini-children's playground with a trampoline.

Recreation and rest :



Swimming, pin-pong, 5 lit petanque tracks , children's playground , a tennis court and a volleyball court.
There are also many tourist walks in the area.




Pets :



Are allowed except NP ( New Pets ).
Dogs must be kept on leash.




Tourism & Culture

:





The

GR57

follows the Ourthe valley through SOY . There is a beautiful cycle path situated between Hotton and La Roche in the Ourthe Valley. The cycle path 44 km long is intirely separated from the traffic.

Hotton : British Cemetery (second world war from 1940 to 1945), Faber mill, the caves, the house Godenir, the small village of Werpin .



Ny :

Castle farm, the church and its 7 fountains, gazebo (listed among the most beautiful villages in Wallonia).

Durbuy :

the smallest town in the world

( http://www.durbuy.be )

, jam factory, brewery, the Topiaire Park (a unique collection of pruned Buxus in a 10,000 m2 area in the Ourthe Valley).



Bastogne :

Museum of the Battle of the Bulge (Ardennes),

Mardasson (monument dedicated to American soldiers).


.