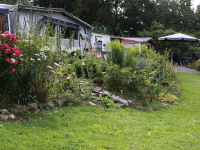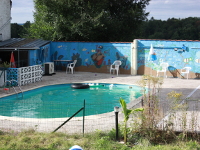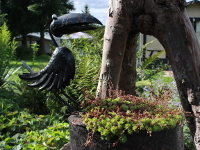 L

et's talk about happiness . For me, naturism is ...

-Take a shower together and forget our misplaced prejudices and false modesty.

-Be beaten at petanque by a grandmother without saying : "But ... she's naked ! "

-Go and buy some bread at the baker's and come back with ingredients for a couscous for 40 people because we have decided to have a giant aperitif.

-Being naked all the time, at the restaurant and at the bar, because being naked is the rule.

-Select a suitable place on the beach without peeping Toms.

-Explain to a disabled friend that he shouldn't fear the judgment of others , nor will he be the cause of their discomfort. During his holidays, he will be in a positive environment.

-To have to explain to the parents of our children's friends who want to stay with us for two weeks in the Gard ... that we have been here for several years on a private property and give details of our life choices and camping.

-Regret the time spent without knowing that naturism existed ... also without daring to practice it.

-Happy since we dared to practice it and / or we have been won over.

-Take a shower in a small cabin of a "textile" campsite, wriggle into a wet swimsuit and say : "never again" !

-I just wanted to point out that , for us, naturism with the family , is also a story of happiness ...